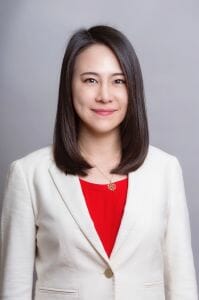 Mingxia Gu, M.D., Ph.D.
Assistant Professor
Cincinnati Children's Hospital Medical Center
Research Interests: The Gu lab utilizes patient-specific iPSC derived endothelial and smooth muscle cells, as well as vessel organoids to explore the role of vascular deficiency in the etiology of heart, lung, and brain diseases. Recent efforts have largely focused on generating vascularized heart, lung, and brain organoids to better understand cell-cell communication during development and disease. By analyzing both iPSC derivatives and patient native tissue with the vascular lesion, the team has uncovered novel disease-specific cellular phenotypes and identified transcriptomic and epigenomic ch ges at single-cell resolution. The Gu lab is also developing a high-throughput drug screening platform and machine learning algorithm to identify compounds that reverse the fundamental pathobiology of the disease in a personalized manner.
NAVBO Activities: NAVBO Member since 2015; Invited Speaker- Vascular Biology 2019, the NAVBO annual meeting, Asilomar, California; Invited Speaker-2023 Vascular Biology 2023, the NAVBO annual meeting, Newport, RI, US.
Related Experience:
Editorial Service:
Editorial Board Member, Stem Cell Reports, 2022 - current
Editorial Board Member, Global Translational Medicine, 2022 – current
Guest Associate Editor, Frontiers in Cell and Developmental Biology, 2021 – current
Review Editor, Frontiers in Cardiovascular Medicine, 2022 - current
Committees:
ISSCR International Committee
CCHMC Medical Scientist Training Program (MSTP) Admission Committee
CCHMC-Riken Joint Symposium Organizing Committee
Technology Forward Committee, Cincinnati Children's Hospital
ISSCR Abstract Review Committee
Stanford K-to-R Study Group Organizing Committee
Stanford Pediatrics Research Advisory Committee
Stanford MCHRI Eureka Course in Translational Medicine Organizing Committee
Stanford "Connections" Task Force