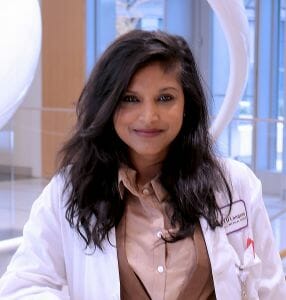 Bhama Ramkhelawon, Ph.D.
Assistant Professor
New York University School of Medicine
Research Interests: My lab works on complex life-threatening vascular diseases such as aneurysms and PAD. We focus on immune/macrophage/monocyte responses as well as novel immunogenic properties of platelets in human and experimental settings.
NAVBO Activities: NAVBO Member since 2016; 2019 Springer Junior Investigator Award - speaker; interested in participating in a committee; graded abstracts on several instances.
Related Experience: Editorial board of Inflammation; Director of the Vascular Research Program, NYU department of Surgery; Committees: ATVB leadership committee, ATVB diversity committee, NYU postdoctoral community; Ad hoc reviewer for NIH, VA, L'Oreal/UNESCO for women in science award, French Funding Authority