Meritorious Awards Accordions
2022 Recipient of the Earl P. Benditt Award
The NAVBO Meritorious Awards Committee and Council are pleased to announce the selection of Joyce E Bischoff, PhD, as the 2022 recipient of the Earl P. Benditt Award, in recognition of her numerous contributions to our understanding of vascular development, the cell biology of hemangioma, and the plasticity of cardiac valve endothelium.  Dr. Bischoff is currently Professor in the Department of Surgery and Member Biological and Biomedical Sciences Graduate Program at Harvard Medical School. She also holds an appointment in the Vascular Biology Program at Boston Children's Hospital. Dr. Bischoff will present the Benditt Lecture and receive the award, one of NAVBO's highest honors, at the 22nd International Vascular Biology in the San Francisco Bay Area (October 13, 2022).
Dr. Bischoff earned an undergraduate degree in Chemistry at Duke, followed by a PhD in Biochemistry from Washington University, St. Louis, in 1985.  She then pursued postdoctoral research with Harvey Lodish in Cell and Molecular Biology at the Whitehead Institute and joined the faculty of the Department of Surgery at Harvard Medical School in 1990. She rose to the rank of Professor of Surgery in 2010.
Dr. Bischoff is recognized internationally as an expert in the roles played by endothelial cells and pericytes in normal vascular homeostasis and a variety of vascular diseases. For decades, her lab has studied hemangioma, a fast-growing vascular tumor that can causing organ damage, disfigurement and other morbidities. Her lab has used cellular and animal models to identify molecular mechanisms and new therapeutics that safely can prevent hemangiomas from growing to an endangering size. More recently, her lab's work on vascular neoplasia has extended to poorly-understood capillary, lymphatic, and venous malformations distinct from hemangioma but are also and medical therapies are needed.
In pursuit of cell-based therapies for cardiovascular insufficiency, Dr. Bischoff and colleagues have investigated the utility of endothelial progenitor cell populations for endothelializing vascular grafts in large and small animal models. sheep model and for building networks of human blood vessels rapidly in vivo using athymic nude mice. Their studies have revealed that endothelial colony forming cells can assemble into perfused vessels when injected into ischemic rat myocardium, promoting recovery of heart function over time. Heart valve endothelial cells have also been a focus of Dr. Bischoff's interest, owing to their unique plasticity compared their counterparts lining large vessels or microvessels.
Dr. Bischoff has published more than 115 peer-reviewed papers and dozens of reviews and served as a Co-Editor -in-Chief of the Springer journal Angiogenesis from 2005-2020. She has received numerous honors and invited lectureships and has served NAVBO both as a Councilor (2005-2008) and as President (2015-2016).
Colleagues writing in support of Dr. Bischoff's nomination noted that the journal Angiogenesis rose in stature and impact factor under her editorial guidance, and younger colleagues highlighted her generous mentorship and willingness to share the benefit of her experiences as an educator and researcher. "She epitomizes the notion of leading by example while passionately embracing scientific rigor with a uniquely kind and humble touch. She never misses the opportunity to give full credit to her mentees and colleagues, demonstrating how much she values them. Indeed, the greatest testament to Dr. Bischoff's role model in science is the research emanating from her many trainees' independent laboratories."
Please join us at IVBM2022 at the Oakland Marriott City Center this October to honor Dr. Bischoff as she receives this well-deserved award.
APRIL 15, 1916–MAY 27, 1996
EARL P. BENDITT AWARD PRESENTED BY NAVBO
This award recognizes an individual who has made an outstanding discovery or developed a concept that has been seminal to our understanding of vascular biology or pathology.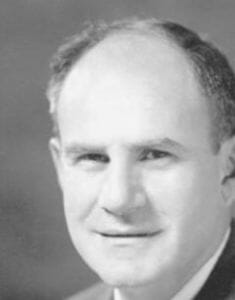 The recipient will receive a crystal plaque and a monetary award and will be asked to give a lecture at the Vascular Biology Meeting.
Recipients of the Earl P. Benditt Award include:
2022 Recipient of the Judah Folkman Award in Vascular Biology
The NAVBO Meritorious Awards Committee, the Scientific Advisory Board, and the NAVBO Council announce with pleasure the selection of Stefania Nicoli, PhD, as the recipient of the 2022 Judah Folkman Award in Vascular Biology.  This award recognizes outstanding contributions from vascular biologists who are at mid-career (within fifteen years of their first faculty appointment). Dr. Nicoli will present her Folkman Award Lecture, tentatively titled, "RNA based mechanisms guiding endothelial cell behaviors," and receive the award at IVBM 2022 in San Francisco, California, October 15, 2022.
Dr. Nicoli received a Bachelor's degree in Pharmaceutical Biotechnology from University of Milan in 2003 and a PhD in Biomedical Biotechnology in 2007 from the University of Brescia. Following post-doctoral studies at the UMASS Medical School with Nathan Lawson, she joined the faculty of the Department of Internal Medicine/Cardiology at Yale University School of Medicine in 2012 as an Assistant Professor. She was promoted in 2018 to Associate Professor in Genetics and Internal Medicine/Cardiology, and currently serves as Director of the Yale Zebrafish Phenotyping Core for Precision Medicine and Co-Director of the Yale Cardiovascular Research Center.
Dr. Nicoli and her colleagues have been pioneers in the use of Zebrafish models to understand how small non-coding RNAs coordinate cardiovascular and neuronal development and how these processes may be compromised in diseases such as cancer, atherosclerosis, and stroke. Exploiting the conservation of mechanisms that govern blood vessel formation in humans and Zebrafish, Dr. Nicoli's studies have yielded novel insights on vascular development and function. microRNAs (miRNAs), highly conserved non-coding small RNAs that post-transcriptionally regulate gene expression, function in a number of different biological processes, including cardiogenesis, muscle development, oncogenesis, brain morphogenesis, and hematopoiesis. The Nicoli lab recently reported that microRNAs are required to maintain the homeostatic level of glycans at the cell surface of the endothelium as a mechanism to regulate hemogenic and hematopoietic fate. These findings suggest the presence of post- transcriptional mechanisms that dictate embryonic hematopoiesis and may control the heterogeneity of endothelial cell behaviors. Other areas of research focus in Dr. Nicoli's lab include identification of genetic signaling pathways that direct normal vessel formation and identification of mechanisms that build the neurovascular system.
Dr. Nicoli has published upwards of 29 peer-reviewed papers in top-notch journals, as well as numerous reviews, editorials, and book chapters. She has built an extraordinary record of research funding and is highly in demand as a speaker, with ~40 invited presentations since 2010. Writing in support of Dr. Nicoli's nomination for the Folkman Award, her professional colleagues note that she "…is a superb colleague and role model. Her work is always of the highest quality, is highly innovative, with extraordinary mechanistic depth and breadth, driving discovery of new biological paradigms and phenomena." And from another nominator: "Her work represents a fearless approach that spans many aspects of endothelial cell and vascular biology that are less investigated. In addition to its intellectual importance, her work demonstrates a level of innovation and creativity that is very unusual for any investigator, but especially for a fairly young investigator. I consider her a new leader in the field and someone highly deserving of the Judah Folkman Award." Finally, her early promise as a researcher was recognized by NAVBO, which awarded Dr. Nicoli the Springer Junior Investigator Award in 2016.
Please join us at IVMB2022 this October to honor Dr. Nicoli as she receives the Folkman Award in recognition of her accomplishments…and bright future…as a vascular biologist.
FEBRUARY 24, 1933 – JANUARY 14, 2008
JUDAH FOLKMAN AWARD IN VASCULAR BIOLOGY PRESENTED BY NAVBO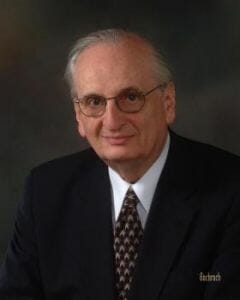 The Judah Folkman Award is a mid-career award. At the time of the Award, nominees will be between 3 and 15 years of their first faculty appointment (Assistant Professor or in non-academia, Staff Scientist or equivalent).  Therefore, a nominee's initial faculty appointment must be between 2007 and 2019 for the 2022 award.
In recognition of the breadth of Dr. Folkman's interests and his many contributions to vascular biology, the award will not be limited to the field of angiogenesis per se, but will encompass the full range of original research in vascular biology. Awardee will have made a significant impact on the field through his/her original research accomplishments.
Richard Hynes- 2022 Recipient of the Stephen Schwartz Award
NAVBO's Meritorious Awards Committee is pleased to name Richard Hynes, PhD, as the 2022 recipient of the Stephen Schwartz Award. Named in honor of Dr. Stephen Schwartz, a revered and beloved member of NAVBO and co-founder of the society, the award recognizes a mentor who has contributed significantly to the successful career of scientists who have trained in their laboratory, as well as served as an exemplary mentor to graduate students and postdocs, and who has contributed to fostering an environment which facilitates both professional and personal growth. This year's award is being supported by Barbara Schwartz and family. The award will be presented on Sunday, October 16, 2022, at the 22nd International Vascular Biology Meeting.
Dr. Hynes is currently the Daniel K Ludwig Professor of Cancer Research at MIT. He earned an undergraduate degree in Biochemistry at Cambridge University and completed his PhD in Biology at MIT in 1974. Following postdoctoral study at the Imperial Cancer Research Fund in London, he joined the biology faculty at MIT in 1975. He held leadership positions in Biology and MIT's Center for Cancer Research and was a Howard Hughes Medical Institute Investigator for over 20 years. He assumed the Ludwig Professorship in 1999.
Dr. Hynes has had an extraordinarily productive career as a life science researcher, evidenced by >400 publications, continuous grant support, and numerous awards (including the 2010 Earl P. Benditt Award from NAVBO). Beyond these achievements, Dr. Hynes has served multiple succeeding generations of scientists as a conscientious mentor, counting well over 100 graduate students, postdocs, and visiting scholars from across the globe among his trainees. The record of accomplishment of these trainees, many of whom are well-recognized leaders in their fields and of organizations like NAVBO, speaks volumes of his effectiveness as a mentor.
One of Dr. Hynes's nominators, one of his former trainees, notes that "…Richard embodies what one could call an ideal mentor. Someone who allows room for growth and development, who is always honest yet never puts you down, someone who inspires to be a better scientist and a better person." Moreover, "Richard's mentorship also extends to people he did not train directly. His goodwill, generosity, and empathy are examples of personhood that I strive to emulate and pay it forward." Another former trainee observed that "From the beginning, he taught us to be critical thinkers and imaginative scientists. He never laid boundaries and allowed us all to make discoveries in a way that, I realize now, is uncommon for a scientist of his caliber." "Even after leaving his lab, he would always continue to support and guide our successes as independent scientists with little to no tangible benefit to himself. That's a very special quality and should be recognized and commended at the highest level." The common threads running through the letters of support for Dr. Hynes included his fairness, unflappable demeanor, his attention to equity, and preparing female trainees to face the challenges they may encounter as women in science.
Please join us in Oakland this October to honor 2022 Schwartz Award recipient Dr. Richard Hynes.
JANUARY 1, 1942–MARCH 17, 2020
STEPHEN SCHWARTZ AWARD PRESENTED BY NAVBO FOR OUTSTANDING MENTORSHIP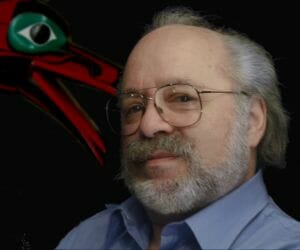 This award recognizes a mentor that has contributed significantly to the successful career of scientists who have trained in their lab; who has served as an exemplary mentor to graduate students and postdoctoral fellows and contributed to fostering an environment which facilitates both professional and personal growth.
Springer Junior Investment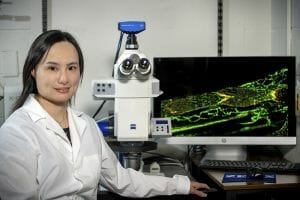 2021 SPRINGER JUNIOR INVESTIGATOR AWARD - NAVBO'S AWARD FOR JUNIOR FACULTY
Ying Yang, Ph.D.
University of South Florida
Dr. Yang presented her talk, Foxo1 Deletion Promotes the Growth of New Lymphatic Valves, at Vascular Biology 2021 on Friday, October 29

This award recognizes a Junior Faculty, who is within five years of their first independent investigator position or within five years of an independent research position in academia, government, or industry.  An applicant must be submitting and presenting an abstract at the upcoming annual meeting.  The award recipient will present their abstract in a 20-minute presentation usually within the Award Lecture session.
For the 2022 award, the first appointment needs to be January 1, 2017 or later.
Please note: A first independent investigator is defined as an Assistant Professor or in non-academia, Staff Scientist or equivalent.
THE SPRINGER JUNIOR INVESTIGATOR AWARD IS MADE POSSIBLE BY SUPPORT FROM ANGIOGENESIS