EARL BENDITT AWARD
The Earl P. Benditt Award recognizes an individual who has made an outstanding discovery or developed a concept that has been seminal to our understanding of vascular biology or pathology. For additional information about the Benditt Award go to https://www.navbo.org/meritorious-awards/ 
Specific criteria and procedure:
No age requirement
Candidate need not be a NAVBO member
A letter of recommendation from the primary nominator, who must be a Regular member of NAVBO
Nobel Prize recipients are not eligible
Recipient must be available to present a lecture at the next Vascular Biology (NAVBO's annual meeting)
Limit additional letters of recommendation to no more than three (each a maximum of 500 words). At least two of all the letters must be by scientists from a different institution than the nominee.
Complete online application (must upload CV in the prescribed format, see below*) and at least one letter of recommendation; limit of four letters)
*CV format:
A. Education/Training
B. Positions and Honors
C. Contributions to Science
Briefly describe up to five of the most significant contributions to science. For each, indicate the historical background that frames the scientific problem; central finding(s); the influence of the finding(s) on the progress of science and/or their application to health or technology; and the nominee's scientific role in the described work. Description can include up to four peer-reviewed publications and should not exceed one half page.
D. List of Trainees
E. Research Support (current and completed within last 3 years)
F. Full list of publications, organized into primary research articles, reviews, and books/book chapters.
Please complete the form below. Upload any letters of recommendation and the nominee's CV. There is a limit of five documents (CV and up to four letters).
Nominations will be reviewed by the NAVBO Meritorious Awards Committee, chaired by Dr. Tom Kume, Northwestern University. See http://www.navbo.org/about-us/officers-and-committees for a full roster of the committee
JUDAH FOLKMAN AWARD
The Judah Folkman Award in Vascular Biology is a mid-career award. At the time of the Award, nominees will be between 3 and 15 years of their first faculty appointment (Assistant Professor, or in the case of for-profit, Staff Scientist or equivalent). Therefore, a nominee's initial faculty appointment must be between 2007 and 2019 for the 2022 award. An award recipient will have made a significant impact on the field of vascular biology through his/her original research accomplishments. For more info about the Folkman Award go to https://www.navbo.org/meritorious-awards/ and click on the Folkman Award Tab.
A nomination will consist of the following information:
Completed online submission form with name and institutional affiliation of the person being nominated for the award and year and description of first faculty appointment
A brief description (not to exceed 500 words) highlighting the research accomplishments and other attributes that merit consideration for the Award
A letter of recommendation (not to exceed 500 words), from a Regular NAVBO member, should complement the description of research accomplishments.
CV of nominee in the prescribed format (see below*) - CV must indicate first faculty appointment
The nominee need not be a NAVBO member
Recipient must be available to present a lecture at Vascular Biology (NAVO's annual meeting in Monterey, CA - October 24-28, 2021)
Up to three additional letters of recommendation may be submitted (each a maximum of 500 words). At least two of the letters must be by scientists from a different institution than the nominee.
When writing a letter of nomination, please also address these additional attributes of Dr. Folkman: positive impact as a colleague, collaborator and mentor; integrative approach to advancement of vascular biology research; and innovation and creativity.
Among the nominees obtained, three finalists will be chosen by vote of the Meritorious Awards Committee. The Folkman Award recipient will then be selected from this list of three finalists by a vote of the members of NAVBO Council and Elected Officers, Scientific Advisory Board, and Meritorious Awards Committee.The Award recipient must be available to give an Award Lecture at our next annual meeting (October 24-28, 2021).
The Award will be presented at our annual meeting, Vascular Biology. An Award Lecture will be given followed by a brief award presentation ceremony. The award will consist of a crystal plaque to commemorate the event and a monetary award.

January 1, 1942–March 17, 2020
STEPHEN SCHWARTZ AWARD PRESENTED BY NAVBO FOR OUTSTANDING MENTORSHIP
When asked to describe Dr. Schwartz people who knew him would inevitably say he was a great mentor.  His trainees went on to successful leadership roles and became exemplary mentors in their own right.  Steve of course had many unique qualities including a sense of humor, skepticism, and malarkey. These attributes are not required of the nominees; however, they may be a plus!
We are seeking nominations for the 2022 Award - nominations are due March 15, 2022.
Criteria –
This award will recognize a mentor that has contributed significantly to the successful career of scientists who have trained in their lab; who has served as an exemplary mentor to graduate students and postdoctoral fellows and contributed to fostering an environment which facilitates both professional and personal growth.
Requirements –
A minimum of two letters from trainees of the nominee; a maximum of four letters will be allowed.  At least one letter must be from a trainee not currently studying in the mentor's lab.  Letters should be a maximum of 500 words. Nominators must also submit their own NIH Biosketches.
Letters should include the following:
How the mentor provides an environment for growth and exploration and encourages independence
How the mentor provides guidance in writing papers and grants, setting up a lab, developing careers, etc.
Examples of the mentor providing leadership not only in the lab but in life as a scientist
A listing of some highly successful protégés
The nominee's biosketch, which requires a list of current and former trainees.
Award -
The selected mentor will be invited to attend the Vascular Biology meeting along with two of the nominating trainees, preferably a current or recent lab member and a former lab member. The trainees will recount highlights of their mentor's career in fifteen-minute presentations. This presentation will be held in conjunction with the other award presentations (Benditt, Folkman, Springer) at the annual meeting.
The registration of all three (mentor and two trainees) will be waived and $500 will be provided to each to help defray travel costs (airfare and hotel; receipts will be required).
In addition, the mentor will receive a handsome plaque, and NAVBO will offer a Travel Award ($500) and waive the registration fee to the following year's annual meeting for a trainee named by the mentor. 
Florence Sabin Award
The Florence R. Sabin Award recognizes a unique individual who embodies the spirit of Dr. Florence Sabin (1871-1953) who broke scientific barriers with her research and contributions in the field of Vascular and Lymphatic Biology, as well as various social barriers. In addition to her contributions to science, Florence Sabin's later work as a public health administrator left a permanent imprint upon the communities in which she served. Sabin's accomplishments include becoming the first woman faculty member at Johns Hopkins School of Medicine and its first female full professor, the first woman to be elected President of the American Association of Anatomists, and the first woman elected to membership in the National Academy of Sciences. One of her most passionate causes was the advancement of equal rights for women in education, employment, and society in general. Sabin was known as a brilliant scientist, a trailblazer and role model for women in the medical profession and a steadfast believer in equal opportunities for women, a teacher, a colleague, and a friend.
This annual award is open to active or retired members of the national or international vascular or cardiovascular biology communities who work or have worked as scientists, physicians, or physician/scientists. Candidates must have distinguished themselves in at least one of the following areas: promoting diversity, equity, and inclusion in social issues which benefit underrepresented groups, public health, or public service to the broader community, in addition to their scientific/clinical accomplishments.
To ensure consideration, nominators or self-nominees must complete an online application, which includes:
A summary statement of accomplishments of 1000 words or less in some of the areas described above
A letter of nomination written by a NAVBO member in good standing.
A current CV
Two additional supporting letters of recommendation, not necessarily from NAVBO members.
2020 SPRINGER JUNIOR INVESTIGATOR AWARD - NAVBO'S AWARD FOR JUNIOR FACULTY
Zhen Chen, Ph.D.
City of Hope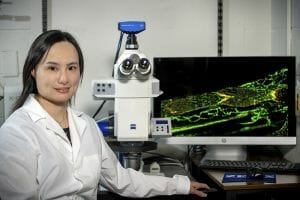 Dr. Chen will presented her talk, Suppression of endothelial AGO1 promotes adipose tissue browning and improves metabolic dysfunction, at Vascular Biology 2020 on Thursday, October 29 at 10:15amET
THE SPRINGER JUNIOR INVESTIGATOR AWARD IS MADE POSSIBLE BY SUPPORT FROM ANGIOGENESIS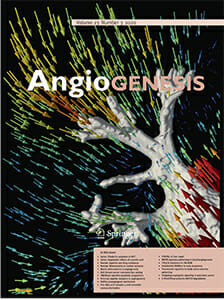 ---
2019 SPRINGER JUNIOR INVESTIGATOR AWARD - NAVBO'S AWARD FOR JUNIOR FACULTY
Bhama Ramkhelawon, Ph.D.
New York University Langone Medical Center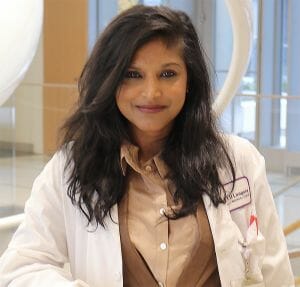 Dr.  Ramkhelawon will present her talk, Lung-derived HMGB1 activates proteolytic activity of arterial macrophages and promotes pathological vascular remodeling, at Vascular Biology 2019 on Wednesday, October 30 at Asilomar in Monterey, CA.
---
2018 SPRINGER JUNIOR INVESTIGATOR AWARD - NAVBO'S AWARD FOR JUNIOR FACULTY
Yi Fan, M.D., Ph.D.
University of Pennsylvania
Dr. Fan presented his talk, Wnt-mediated endothelial transformation into mesenchymal stem cell-like cells induces chemoresistance in glioblastoma, at Vascular Biology 2018 on Wednesday, October 17 at Gurney's Newport Resort and Marina in Newport, RI.
---
2017 SPRINGER JUNIOR INVESTIGATOR AWARD - NAVBO'S AWARD FOR JUNIOR FACULTY
Babak Razani, M.D., Ph.D.
Washington University in St. Louis
Dr. Razani presented his talk, Dissecting the impact of dietary protein on macrophage mTOR signaling and atherosclerosis, at Vascular Biology 2017 on Wednesday, October 18 at the Asilomar Conference Grounds in Monterey, CA.
---
2016 SPRINGER JUNIOR INVESTIGATOR AWARD
Stefania Nicoli, Ph.D.
Yale University
Presented her talk, "Mutagenesis of microRNA genes uncovers trait variance as a unique vascular phenotype that confers stress sensitization" on Thursday, November 3 at the 19th International Vascular Biology Meeting in Boston, MA.
---
2015 SPRINGER JUNIOR INVESTIGATOR AWARD
Daniel Greif, Ph.D.
Yale University
Presented his talk, "Novel smooth muscle cell progenitors are primed to muscularize in disease" on Wednesday, October 21 at Vascular Biology 2015 in Hyannis, MA.
---
2014 SPRINGER JUNIOR INVESTIGATOR AWARD
Jason E. Fish, Ph.D.
University of Toronto
Presented his talk, "Endothelial cells reprogram monocyte inflammatory responses through secretion of microvesicles containing anti-inflammatory microRNAs" on Wednesday, October 22 at Vascular Biology 2014 in Monterey, CA.
---
2013 SPRINGER JUNIOR INVESTIGATOR AWARD
Hyung J. Chun, M.D.
Yale University School of Medicine
Dr. Chun is congratulated by Dr. Mark Ginsberg. Yung presented his talk, "Transcriptional regulation of microRNAs 424 and 503 by MEF2 and PPAR-gamma in the endothelium: Role in pathogenesis of pulmonary arterial hypertension" on Thursday, October 24 at Vascular Biology 2013 in Hyannis, MA.
---
2012 SPRINGER JUNIOR INVESTIGATOR AWARD:
Lorin E. Olson, Ph.D.
Oklahoma Medical Research Foundation
Dr. Olson presented a lecture entitled, "PDGF signaling regulates smooth muscle differentiation and accelerates atherosclerosis," at the NAVBO Workshops in Vascular Biology 2012 on October 18 at the Asilomar Conference Grounds, Pacific Grove, CA
---
2011 MARKED THE INAUGURAL PRESENTATION OF THIS AWARD.
Dr. Carlos Fernandez-Hernando of New York University is congratulated by former mentor, William Sessa. Dr. Fernandez-Hernando presented his talk, "miR-33a/b Contributes to the Regulation of Fatty Acid Metabolism and Insulin Signaling," on Thursday, October 20, 2011 at the NAVBO Workshops in Vascular Biology (Hyannis, MA).
TRAVEL AND POSTER AWARDS AT VASCULAR BIOLOGY 2021
TRAVEL AWARDS TO THE VASCULAR MATRIX BIOLOGY AND BIOENGINEERING WORKSHOP AND
THE DEVELOPMENTAL VASCULAR BIOLOGY AND GENETICS WORKSHOP
NAVBO will present up to sixteen Travel Awards
Travel Awards will be based on submitted abstracts. See abstract guidelines for more information.
Criteria:
You must be a trainee member of NAVBO (your CV is required during the membership application process)
You must submit an abstract to Vascular Biology 2021
You must indicate on the abstract submission form that you want to be considered for the NAVBO Travel Award
Only students (medical, graduate and undergraduate), post doctoral fellows and the equivalent are eligible. You must still be in this position at the time of the meeting (October 2021)
Must be attending the in-person meeting (virtual attendees will be eligible for ePoster awards provided they present a poster)
Notifications will be sent to award recipients prior to the meeting.  Recipients are requested to attend the Opening Session (Sunday, October 24) where the awards will be presented.
NAVBO will also sponsor a poster competition for trainees. Travel Award recipients will not be eligible for poster awards.