Strategic Partners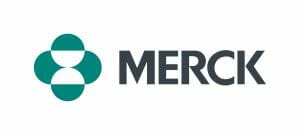 Poster Session Sponsor

Event Partner

Academic Contributors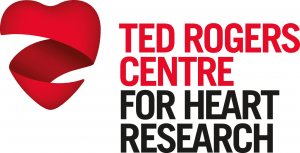 The Center for Cardiovascular Immunology Research
at the Peter Munk Cardiac Centre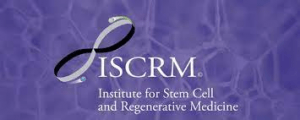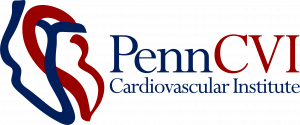 Contributors
Funding for this conference was made possible (in part) by 1R13HL167547-01A1 from the National Heart Lung and Blood Institute (NHLBI). The views expressed in written conference materials or publications and by speakers and moderators do not necessarily reflect the official policies of the Department of Health and Human Services; nor does mention by trade names, commercial practices, or organizations imply endorsement by the U.S. Government.
Vascular Biology 2023
October 15-19, 2023
Newport Harbor Island Resort (formerly Gurney's Resort and Marina)
Co-Sponsored with the Microcirculatory Society
Vascular Biology 2023 will focus on these themes:
Developmental Vascular Biology and Genetics*
Inflammation*
Matrix Biology and Bioengineering*
Signaling*
Microcirculation
Imaging
Translational Research
* these were commonly referred to as the NAVBO Workshops
Vascular Biology 2023 – Preliminary Program

Day 1 – Sunday, October 15

1:00 – 5:00pm
PRE-CONFERENCE FOR TRAINEES

Organizers: Tendai Hunyenyiwa, Medical College of Wisconsin and Heena Kumra, Massachusetts General Hospital

Featured Speakers:
Endothelial Anomalies in Vascular Tumors and Vascular Malformations
Joyce Bischoff, Boston Children's Hopsital/Harvard Medical School
and
Mechanosensitive mechanism of angiogenesis in organ regeneration and pathology
Akiko Mammoto, Medical College of Wisconsin

6:30 – 9:00pm
Keynote Lecture: Following the path of vascular growth - Luisa Iruela-Arispe, Northwestern University

Earl P. Benditt Award Lecture: From pathophysiology of vascular malformations towards therapeutic trials - 
Miikka Vikkula, de Duve Institute, University of Louvain

Florence R. Sabin Award Presentation: Naomi Chesler, University of California, Irvine

9:00-10:00pm
Welcome Reception

Day 2 – Monday, October 16

7:30-8:30am
NETWORKING 101:  Learn networking skills, perfect your elevator talk, and learn how to use the app as a communication tool
8:30-10:00am
HEMOGENIC ENDOTHELIUM/ ENDOTHELIAL DIVERSITY

Origins of hematopoietic stem cells from hemogenic endothelium in the mouse embryo
Brandon Hadland, Fred Hutchinson Cancer Research Center

Short talk: Deciphering the function of the N-glycan code during the endothelial-to-hematopoietic transition
Dionna M. Kasper, Dartmouth College

Short talk: A set of short-lived sprouting vein cells fuels rapid growth of the postnatal liver
D. Berfin Azizoglu, UNC Chapel Hill

Roles of the somite in hematopoietic stem cell specification
David Traver, University of California, San Diego

PRO-INFLAMMATORY SIGNALING

How endothelial cells regulate the inflammatory response
William A. Muller, Northwestern University

Short talk: Single cell transcriptional-epigenetic profiling and compartmental cellular proteomics demonstrate that HIV-Nef extracellular vesicles modulate human macrophage heterogeneity to promote atherosclerosis
Sarvesh Chelvanambi, Harvard Medical School

Short talk: Increased endothelial levels of RNA binding protein Elavl1 (HuR) in atherogenic conditions post-transcriptionally defines cell phenotype and supports T cell survival
Sarah-Anne E. Nicholas, UCONN Health

Endothelial control of innate immune signaling during shock
Alejandro Adam, Albany Medical College

10:00 – 10:30am
COFFEE BREAK
10:30am- 12:00pm
STEM CELLS/ORGANOIDS/IN VITRO MODELS

Reconstructing organotypic vasculature and mesenchyme from human iPSCs
Mingxia Gu, Cincinnati Children's Hospital Medical Center

Short talk: Modeling the multicellular and flow control perspective of the blood-brain barrier
Eno Ebong, Northeastern University

Short talk: Transcription factor-driven generation of human vascular organoids
Liyan Gong, Boston Children's Hospital

Efficiently generating human artery and vein cells from pluripotent stem cells to study deadly biosafety level 4 viruses
Kyle Loh, Stanford University School of Medicine

 VASCULAR MATRIX

Proteolysis and proteolytic mechanisms in vascular remodeling
Suneel Apte, Cleveland Clinic Lerner Research Institute

Regulation of endothelial cell dynamics and vascular remodeling by cell-ECM interactions
Sophie Astrof, Rutgers University

Proteomic analysis of aortic aneurysm at single-cell resolution
Sarah Parker, Cedars-Sinai Medical Center

12:00 – 1:30pm
Lunch and Learn for Trainees and Meet the Exhibitors for PIs
1:30 – 3:00pm
BLOOD FLOW REGULATION

Cutaneous microvascular endothelial dysfunction in young adult e-cigarette users
Anna Stanhewicz, University of Iowa

Short talk: Exercise training improves coronary vasodilation in the ischemic heart through recruitment of Kv7 channels
Trevor Self, Texas A&M University

Short talk: Endothelial Pannexin1 overexpression impairs ischemic stroke outcome in a sex-dependent manner
Amanda Mauro, Tufts Medical Center

A vascular origin of cardiac disease in obesity
Shawn Bender, University of Missouri - Columbia

RESOLUTION OF INFLAMMATION

Human leukocyte production of Resolvin D3, Resolvin D4 and novel Resolvins
Charles Serhan, Brigham & Women's Hospital

Short talk: Meningeal lymphatic endothelial cell regulation of T cell function and migration
Aurora Kraus, NIH/NICHD

Short talk: Long noncoding RNA regulation of inflammation in atherosclerosis
Morgane Gourvest, NYU Grossman School of Medicine

Lipoxins modulate leukocyte function differentially in health and disease
Emma Börgeson, Univ of Gothenburg

COFFEE BREAK
3:15pm – 5:00pm
VASCULAR MALFORMATIONS

Decoding the brain's vasculature and arteriovenous malformations: A prelude to precision therapy
Ethan A. Winkler, Barrow Neurological Institute

Short talk: Mek inhibition reduced vascular tumor growth and coagulopathy in a mouse model with hyperactive GNAQ
Elisa Boscolo, Cincinnati children's Hospital

Short talk: Sirolimus in slow-flow vascular malformations: preliminary results of the European multicentric phase III trial
Laurence Boon, Cliniques Universitaires Saint-Luc

Mechanisms of neuroinflammation in brain vascular malformations
Miguel Lopez Ramirez, University of California, San Diego

Short talk: iPSC-derived EC to model port wine birthmark in a microphysiological system
William Van Trigt, UC Irvine

7:00 – 7:30pm
Evening NANO-TALKS - Highlighting Monday Posters
7:30 – 10:00pm
Evening POSTER SESSIONS

Day 3 – Tuesday, October 17

7:30 – 8:30am
Breakfast and Career Development Round Table: Industry as a Career Path
8:30 – 10:00am
CARDIOVASCULAR CELL BIOLOGY

Sculpture lessons – learning from the zebrafish how we
form our vessels
Jesús Torres-Vázquez, NYU Grossman School of Medicine

Short talk: Obesity in angiogenesis and regenerative lung growth
Tendai Hunyenyiwa, Medical College of Wisconsin

Short talk: First proximity proteomic map of vascular CaV1.2
Jared Kushner, Columbia University

Building a functional heart – from single cells to 3D
topological meshwork
Rashmi Priya, Crick Institute

SYSTEMIC INFLAMMATORY NETWORKS

Lifestyle, the vasculature, and the brain
Filip Swirski, Icahn School of Medicine at Mount Sinai

Short talk: Pro-inflammatory macrophage IL-12 and IL-23 modulate vascular smooth muscle cell differentiation via the histone methyltransferase SETD4
Kevin D Mangum, University of Michigan

Short talk: Adipocyte extracellular vesicles mediate obesity-accelerated atherosclerosis
Dharti Shantaram, The Ohio State University

Innate immunity within vessels
Andres Hidalgo, Yale School of Medicine

10:00 – 10:30am
COFFEE BREAK
10:30am- 12:00pm
LYMPHATIC DEVELOPMENT

Developmental programming of lymphatic endothelial cell progenitors
Katarzyna Koltowska, Uppsala University

Short talk: Inhibiting Foxc2 to dampen epsin expression mitigates obesity and lymphedema
Hong Chen, Harvard Medical School/BCH

Short talk: Requirement for lymphatic endothelial Notch4 in murine male livers
Glicella M Salazar-De Simone, Columbia University

Short talk: Piezo2 regulation of lymphangiogenesis
Zuzanna Juśkiewicz, University of Virginia

Short talk: Rictor induces AKT signaling to regulate lymphatic valve formation and maintenance
Richa Banerjee, University of South Florida

MECHANICAL FORCES AND THE VASCULATURE

Cell mechanics and cardiovascular morphogenesis
Julien Vermot, Imperial College London

Short talk: DLC1 promotes mechanotransductive feedback for YAP via Rho GAP-mediated focal adhesion turnover
Stephan Huveneers, Amsterdam UMC

Short talk: Novel roles for centriolar protein WDR90 in endothelial cells and cardiac tissue
Sarah Colijn, Washington University

Flow directed endothelial cell planar polarization and signaling
Julia Mack, University of California, Los Angeles

12:00 – 1:30pm
Lunch and DEI Round Table: Addressing the Disparity in Grant Funding for Women and Underrepresented Groups
1:30 – 3:30pm
MCS President's Symposium: Novel Insights from Spatiotemporal Calcium Imaging in the Microcirculation

Organized by Pooneh Bagher, University of Nebraska Medical Center

Calcium imaging in the microcirculation: A historical perspective
Pooneh Bagher, University of Nebraska Medical Center

May the force be with you: Endothelial Piezo1 and blood flow control
Osama Harraz, University of Vermont

Spatiotemporal regulation of CaV1.2 calcium signaling in vascular smooth muscle
Madeline-Nieves-Cintrón, University of California, Davis

Calcium signaling in pulmonary veins- A new paradigm
Yen-Lin Chen, University of Virginia

Trpv4-mediated regulation of lymphatic vascular function and dysfunction
Jorge A. Castorena-Gonzalez, Tulane University

3:30pm – 4:15pm
MCS – Landis Award Lecture and Presentation – Sensing flow/shear stress in the microcirculation: the power of observation
Akos Koller, Semmelweis University, Hungarian University of Sports Science, and New York Medical College
4:15 – 5:00pm
MCS – Emerging Topics in Microcirculation

Regulation of hemostasis by endothelial glycocalyx
Kaori Oshima, Massachusetts General Hospital

The blood-brain barrier in systemic inflammation
Nuria Villalba Isabel, University of South Florida

Short talk: A novel approach to restore endothelial glycocalyx in sepsis using liposomal nanocarriers of preassembled glycocalyx, followed by quantitative analysis of endothelial glycocalyx with sidestream dark field image
Shinya Ishiko, New York Medical College

Short talk: Oxidation of low-density lipoprotein (oxLDL) by hemoglobin causes lung microvascular endothelial barrier dysfunction via lectin-like oxLDL receptor-1 (LOX-1)
Jamie Meegan, Vanderbilt University Medical Center

7:00 – 7:30pm
Evening NANO-TALKS - Highlighting Tuesday Posters
7:30 – 10:00pm
Evening POSTER SESSIONS
Day 4 – Wednesday, October 18
7:30-8:30am
Breakfast and Career Development Round Table on Managing Career Transitions
8:30-10:00am
ADV. ENGINEERING MODELS & IMAGING TECHNIQUES

Engineering vascularized organoids and organ-specific tissues
Jennifer Lewis, Harvard University, SEAS

Short talk: Advancing custom patterned vessels in engineered human myocardium as a revascularization co-therapy for heart regeneration
Kareen Coulombe, Brown University

Short talk: Perfusable vascular organoids for blood-brain barrier modeling
Yu Jung Shin, University of Washington

Building vasculature in engineered organs
Kelly Stevens, University of Washington

AGEING, METABOLISM AND THE VASCULATURE

Decoding communication across the aging brain vasculature
Andrew Yang, University of California San FranciscoShort talk: Nucleoporin93 (Nup93) limits YAP activity to prevent endothelial cell senescence and dysfunction
Tung D Nguyen, University of Illinois at Chicago College of Medicine

Short talk: The VEGF-A isoforms switch and opposing VEGF receptors binding as mechanisms of impaired inflammatory angiogenesis in the context of advanced aging
Chris S Mantsounga, Providence VA Medical Center

Altered endothelial metabolism drives cardiac dysfunction in diabetes
Jason Fish, University Health Network - Toronto

10:30am – 12:00pm
VASCULAR BIOMATERIALS AND BIOENGINEERING

Blood flow regulation of early cardiac development
Stephanie Lindsey, University of California, San Diego

Short talk: Growth of an engineered vascular graft in simulated repair of absent pulmonary artery branch
Robert Tranquillo, University of Minnesota

Short talk: Sex differentiating factors in the pathophysiology of human ascending aortic disease
Marie Billaud, Brigham & Women's Hospital

Short talk: Precision nanomedicine targeting novel endothelial mechano-sensing mechanisms to treat vascular diseases
Yun Fang, University of Chicago

Short talk: Biophysical rejuvenation of mesenchymal stem cells for enhancing vascular regeneration
Aaron Baker, University of Texas at Austin

 

3D IMAGING AND ORGANOTYPIC VASCULATURE

Principles of skin vasculature and endothelial cell dynamics captured by imaging live mice
Valentina Greco, Yale School of Medicine

Short talk: Defining the cellular complexity of the zebrafish bipotential gonad
Michelle Kossack, Brown University

Short talk: Human bone-specific endothelial cells mediate osteogenesis via KIT ligand
Xiang Li, Boston Children's Hospital

Genetic compensation during vascular development and regeneration
Didier Stainier, Max Planck Institute

12:00 - 1:30pm
Lunch and DEI Round Table on Grant Writing for Internationally Trained Scientists
1:30 – 3:00pm
INFLAMMATION IN CANCER

Short talk: The oral bacterium Streptococcus mutans promotes tumor metastasis by inducing vascular inflammation and thrombosis
Li Yu, Hokkaido University

Short talk: Circulating factors as key contributors to endothelial dysfunction following anticancer therapy
Stephen Hammond, Medical College of Wisconsin

Short talk: Endothelial cell-selective adhesion molecule alters tumor microenvironment and promotes tumor growth in a mouse model of diastolic heart failure
Zsolt Bagi, Augusta University

NEUROVASCULAR UNIT AND DISEASE

Wnt/b-catenin signaling in neurovascular unit maturation
Dritan Agalliu, Columbia University Irving Medical CenterShort talk: Hypoxia acts as an accelerant of Cerebral Cavernous Malformations disease through neuroinflammation signaling
Helios A Gallego-Gutierrez, UCSD

Short talk: Moderately advanced age exacerbates neuroinflammation, blood-brain barrier leakage, and behavioral deficits in a mouse model of COVID-19
KaReisha F. Robinson, University of Illinois at Chicago

Short talk: Combined single-cell and intranuclear CITE-seq reveals transcriptional association of reduced TDP-43 in brain vascular endothelial cells
Omar Fathy, University of Connecticut School of Medicine

Short talk: Targeting metabolic alterations to prevent moyamoya-like cerebrovascular disease
Callie Kwartler, University of Texas Health Science Center at Houston

3:00 – 3:30pm
COFFEE BREAK
3:30 – 5:00pm
NAVBO AWARD LECTURES AND PRESENTATIONS

Stephen Schwartz Award for Outstanding Mentorship Presentation – Supported by Vascular Pharmacology
Luisa Iruela-Arispe, Northwestern University

Springer Lecture and Award Presentation - Hemodynamic regulated genes that alter vascular development
Amber Stratman, Washington University in St. Louis School of Medicine

Judah Folkman Award in Vascular Biology Lecture – Metabolic guidance of angiogenesis: principles and mechanisms
Michael Potente, Max Planck Institute for Heart and Lung Research

7:00 – 7:30pm
Evening NANO-TALKS - Highlighting Wednesday Posters
7:30 – 10:00pm
Evening POSTER SESSIONS
Day 5 – Thursday, October 19
8:30 - 8:45 am
Presentation of the Poster Awards
8:45am – 1:00pm
General Session: PLASTICITY OF THE VASCULATURE

Molecular and functional heterogeneity of bone endothelial cells
Ralf Adams, Max-Planck Institute for Molecular Biomedicine

Short talk: Cell cycle-dependent regulation of endothelial cell chromatin availability and transcription factor activity during arterial-venous specification
Nicholas W Chavkin, University of Virginia

Short talk: Evolutionarily conserved mechanisms drive ontogeny and arterial endothelial heterogeneity of the lung vasculature
David B Frank, Children's Hospital of Philadelphia

Short talk: Hematopoietic potential of the endocardium in zebrafish embryos
Saulius Sumanas, University of South Florida

Mapping the Transcriptional and Epigenetic Basis of Endothelial Maturation in the Mouse Brain
Joshua Wythe, University of Virginia

Effector roles of platelets in Aortic Aneurysms
Bhama Ramkhelawon, New York University Langone Medical Center

Short talk: Non-canonical telomerase reverse transcriptase controls osteogenic reprogramming of aortic valve cells through STAT5
Rolando A Cuevas, University of Pittsburgh

Short talk: Molecular signature of smooth muscle cell expansion in hypoxia-induced pulmonary hypertension: identification of Cthrc1 as a possible target
Eunate Gallardo-Vara, Yale University

Short talk: Longitudinal mapping of lung regeneration reveals the emergence of injury-associated endothelial cell states
Terren Niethamer, University of Pennsylvania

Mechanoepigenetic control of smooth muscle cell identity and functions
Delphine Gomez, University of Pittsburgh
---
The speakers listed above (except for award lectures) will give a 20-minute presentation and then participate in a 10-minute question and answer period.
Each session above, except for the MCS President's symposium and Award Lectures, will also include short talks from selected abstracts – many of these will be trainees in order to increase the participation of young investigators in the meeting program.
Pre-Conference Meeting for Trainees