Luisa Iruela-Arispe and Jan Kitajewski (from the February NewsBEAT)
NAVBO luminaries Drs. Luisa Iruela-Arispe (Northwestern University) and Jan Kitajewski (University of Illinois-Chicago) have been named 2022 Fellows of the American Association for the Advancement of Science (AAAS), the largest general scientific society in the world. The 2022 class of AAAS Fellows includes more than 500 scientists, engineers and innovators representing dozens of scientific disciplines, recognized for their scientifically and socially distinguished achievements. Congratulations, Luisa and Jan!
Chris Hughes (from the January 12 NewsBEAT)
Kudos to NAVBO President Chris Hughes, University of California Irvine, who is featured in a recent interview in "On the Cutting Edge" published by Cure HHT. Dr. Hughes serves on Cure HHT's North American Scientific and Medical Advisory Council and as Director of Cure HHT Basic and Translational Science Research. In the interview, Chris shares the history of his involvement in HHT research, recent discoveries of interest, and his hopes for the future of HHT therapies.
Brant Weinstein (from the January 12 NewsBEAT)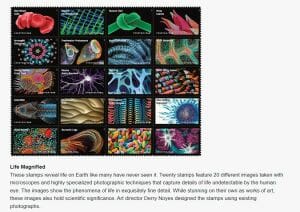 Thanks to diligent Open Forum contributor Leah Greenspan and NAVBO's vigilant Sharon Smolen, we have learned that a gorgeous zebrafish image by David Castranova in Brant Weinstein's lab has not only earned 2020 Nikon Small World Photomicrography top honors but also is in line for inclusion on an upcoming "Life Magnified" stamp from the US Postal Service. Let's get small!
Visit Dr. Weinstein's web page at http://uvo.nichd.nih.gov/