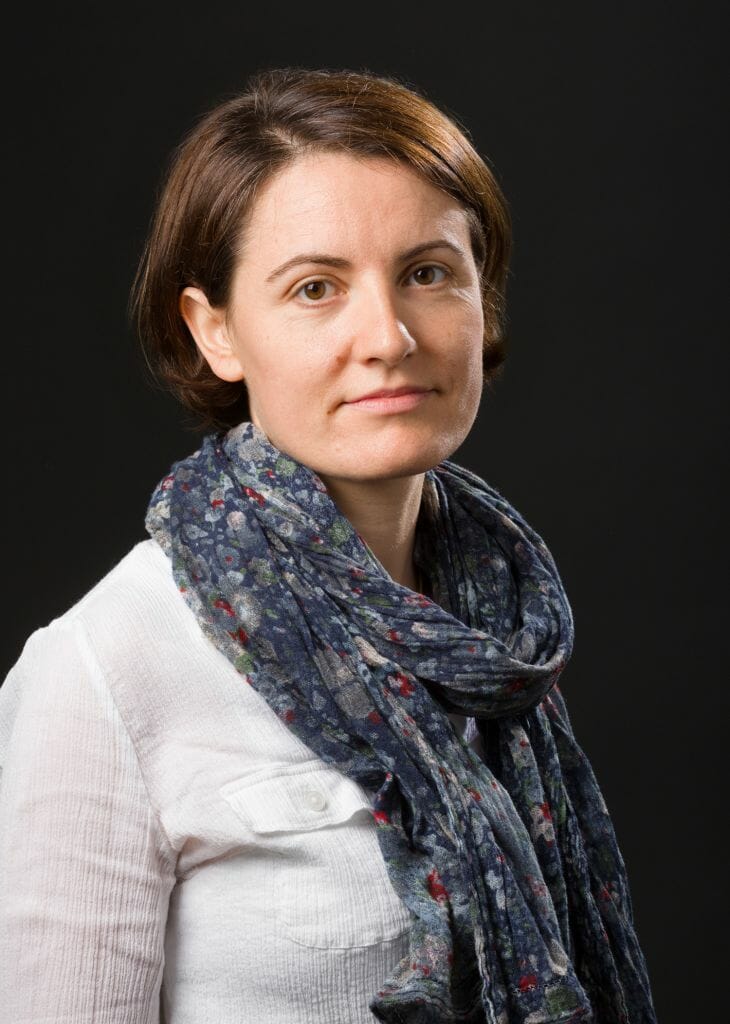 microRNA-dependent regulation of biomechanical genes establishes tissue stiffness homeostasis
STEFANIA NICOLI, PH.D.
Associate Professor
Department of Genetics and Medicine
Yale University
February 7, 2019 at 1:00pm EST
STEFANIA NICOLI -
Her lab's research space is located at the Yale Cardiovascular Research Center (YCVRC) as part of the Cardiology Section of Internal Medicine. In the past 6 years, her lab published nine primary research manuscripts elucidating the cellular and genetic rules that control neural and neurovascular behaviors in the developing brain (PNAS 2017, Dev. Cell 2017, Dev. Cell 2015, J Vis Exp 2016, Cell Reports 2015, Methods Mol Biol 2015,) and the principles of vascular morphogenesis in zebrafish (Scientific Reports 2016, eLife 2015, J Am Soc Nephrol. 2015, and Nat. Cell Biology, in press).  She has received multiple awards for her accomplishments in the field of vascular biology, and was the first woman to be recognized with the Springer Junior Investigator Award from the North American Vascular Biology Organization. Her lab is currently working to generate critical data to support the novel role of miR-223 and glycosylation in hematopoietic stem cells formation from vascular cells.
PRESENTATION - 
Vertebrate tissues exhibit mechanical homeostasis, showing stable stiffness and tension over time and recovery after changes in mechanical stress. However, the regulatory pathways that mediate these effects are unknown. A comprehensive identification of Argonaute-2(AGO2)-associated microRNAs and mRNAs in endothelial cells identified a network of 122 microRNA families that target 73 mRNAs encoding cytoskeletal, contractile, adhesive and extracellular matrix (CAM) proteins. These microRNAs increased in cells plated on stiff vs. soft substrates, consistent with homeostasis, and suppressed targets via microRNA recognition elements (MREs) within the 3'UTRs of CAM mRNAs. Inhibition of DROSHA or AGO2, or disruption of MREs within individual target mRNAs such as Connective Tissue Growth Factor (CTGF), induced hyper-adhesive, hyper-contractile phenotypes in endothelial and fibroblast cells in vitro, and increased tissue stiffness, contractility and extracellular matrix (ECM) deposition in the zebrafish fin-fold in vivo. Thus, a network of microRNAs buffers CAM expression to mediate tissue mechanical homeostasis.  See https://www.biorxiv.org/content/10.1101/359521v1 for more information.