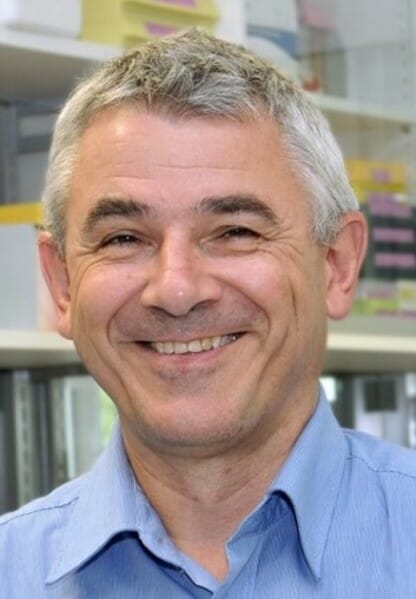 Vascular Control of Tumor Progression and Metastasis
HELLMUT AUGUSTIN, PH.D., DVM
Division of Vascular Oncology and Metastasis
Heidelberg University and German Cancer Research Center
Took place on November 12, 2020 at 1pm EST
HELLMUT AUGUSTIN -
Hellmut G. Augustin is Professor of Vascular Biology at the Medical Faculty Mannheim of Heidelberg University, Head of the Division for Vascular Oncology and Metastasis Research at the German Cancer Research Center (DKFZ), and Founding Director of the European Center for Angioscience at Heidelberg University, Germany. Trained as a Veterinary Pathologist (Hannover, Germany) and as PhD in Experimental Pathology (Cornell University, USA), he worked previously as Assistant Professor at the University of Göttingen, Germany and as Department Head at the Tumor Biology Center in Freiburg, Germany. He is the Speaker of the Collaborative Research Center "Vascular Control of Organ Function" (www.sfb1366.de) and Chairman of VWFB e.V. (www.vwfb.de), host of the Kloster Seeon Meetings on Angiogenesis.
The Augustin lab (www.augustinlab.de) studies angiocrine signaling mechanisms and organotypic vascular functional differentiation during the life cycle of a vasculature (blood vessel formation, assembly, maturation, quiescence, regression, aging) with a particular focus on tumor-vessel interactions that govern tumor progression and metastasis. Basic discovery research feeds translational research with the goal of identifying and validating novel therapeutic targets as well as laying the preclinical proof-of-concept for novel treatment modalities and therapeutic windows, including neoadjuvant and adjuvant therapy.
PRESENTATION -
The concepts of angiocrine signaling, i.e. the notion that cells of the vessel wall do not just respond to exogenous signals, but exert instructive gatekeeper functions on surrounding parenchymal cells, have in the last decade fundamentally impacted vascular biology research with major ramifications on essentially all organ disciplines. In looking beyond tumor-induced angiogenesis, this presentation will focus on angiocrine signaling in the context of tumor progression to highlight the complexity of bi-directional tumor cell – endothelial cell interactions than enable tumor progression and are particularly rate-limiting for metastasis. Recent work will be presented demonstrating a key role of agonistic Angpt2-Tie2 signaling in driving lymphatic tumor angiogenesis and lymphatic metastasis.
Links to related manuscripts:
https://www.nature.com/articles/nrc.2017.92
https://cancerdiscovery.aacrjournals.org/content/early/2020/10/22/2159-8290.CD-20-0122.long