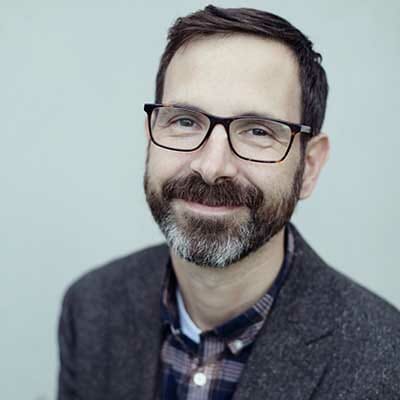 Somatic Oncogenic Mutations in the Endothelium Drive Vascular Malformations
JASON FISH, PH.D.
Associate Professor, Department of Laboratory Medicine and Pathobiology
University Health Network - Toronto
Senior Scientist, Toronto General Hospital Research Institute
JASON FISH -
Dr. Jason Fish completed his PhD at the University of Toronto in the laboratory of Dr. Philip Marsden in 2006, followed by postdoctoral training in the laboratory of Dr. Deepak Srivastava at the Gladstone Institute of Cardiovascular Disease and the University of California, San Francisco. Dr. Fish has been a Scientist at the Toronto General Research Institute and an Assistant Professor at the University of Toronto since 2010. He was promoted to Senior Scientist and Associate Professor in 2016. Dr. Fish holds the Canada Research Chair in Vascular Cell and Molecular Biology.
The Fish lab investigates the molecular mechanisms that control endothelial cell biology. They are seeking to decipher the signaling pathways and downstream transcriptional mediators that control responses to differentiation signals (e.g. artery/vein specification and angiogenesis) as well as pro-inflammatory factors. The Fish lab has identified key roles for noncoding RNAs such as microRNAs in modulating signaling pathways in endothelial cells and they recently identified oncogenic mutations in the endothelium that drive vascular malformations.
PRESENTATION -
Links to related manuscripts:
https://www.ahajournals.org/doi/10.1161/CIRCRESAHA.119.316500?url_ver=Z39.88-2003&rfr_id=ori:rid:crossref.org&rfr_dat=cr_pub%20%200pubmed

"Somatic Activating KRAS Mutations in Arteriovenous Malformations of the Brainin Arteriovenous Malformations of the Brain"
REGISTRATION -
All participants will be required to register. Current NAVBO members in good standing can register for free, however, the registration form must be completed.  Non-members will be charged a $25 fee for each webinar.  Please be sure to follow the instructions in your confirmation email - you must also register at the GoToWebinar site.  Once registration is complete, each registrant will receive a link and unique pin to join the meeting.  We are using GoToWebinar.  The confirmation email will include information about accessing the webinar.
If you have any questions, please contact bernadette@navbo.org.