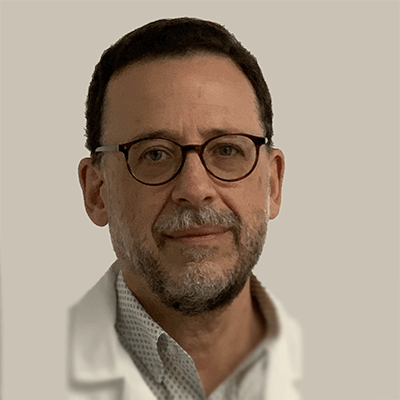 The Lymphatic Vasculature: Developmental Mechanisms and Functional Roles
GUILLERMO OLIVER, PH.D.
Feinberg Cardiovascular Research Institute
Northwestern University
GUILLERMO OLIVER -
His laboratory focuses in understanding the cellular and molecular mechanisms controlling organ formation in mammals. In particular, their research aims to address key aspects related to the development of the visual system and the lymphatic vasculature in normal and pathological settings. His laboratory is one of the leaders in the topic of the lymphatic vasculature in health and disease. Almost 20 years ago, his laboratory identified the gene Prox1, a discovery that provided the first specific tools to dissect the process leading to the formation of the lymphatic vasculature. They then generated the first animal models devoid of lymphatics and in a series of studies they were able to demonstrate that most lymphatics are venous derived and described the stepwise process leading to the formation of the lymphatic network. The tools and animal models their laboratory generated and generously distributed to laboratories around the world helped to move this field forward. Their laboratory also showed for the first time that a defective lymphatic vasculature can promote late obesity and associated metabolic disorders. They also showed that lymphatic endothelial cell fate is plastic and reprogrammable. More recently they identified a novel functional role of lymphatics in organ growth and cardiac repair. These fundamental discoveries impacted diverse fields including obesity and cardiovascular research. He has played leadership roles in major international societies including the Society for Developmental Biology and in NAVBO.