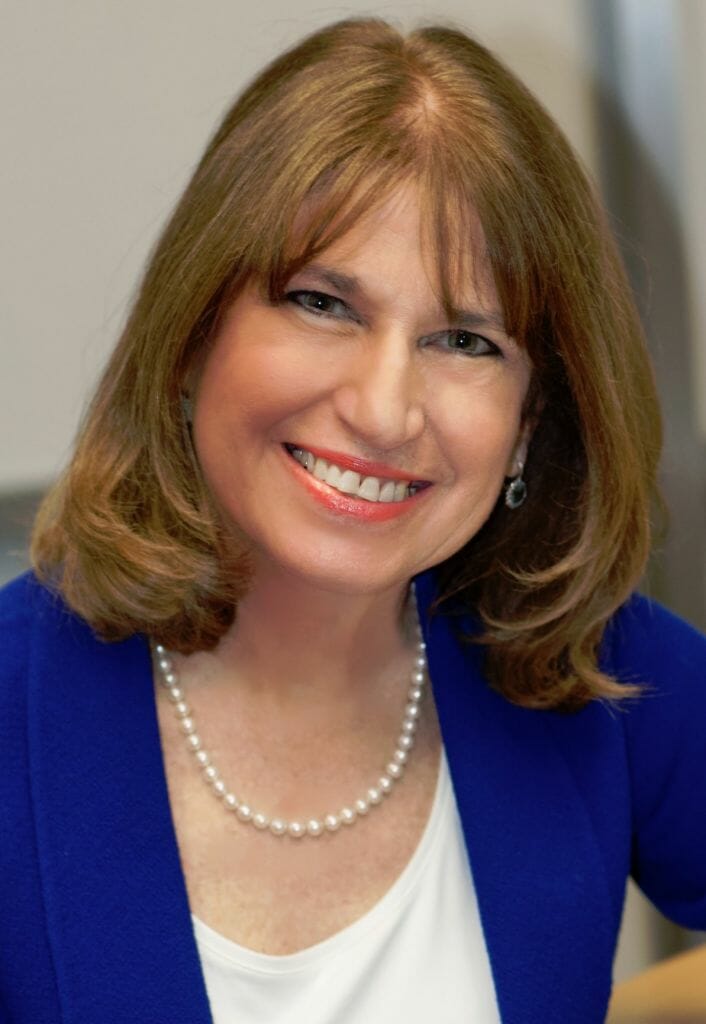 Chromatin Remodeling and Gene Regulation in Vascular Homeostasis and Disease
MARLENE RABINOVITCH, M.D.
Professor
Department of Pediatrics
Stanford University School of Medicine
Took place on July 1, 2021
MARLENE RABINOVITCH -
Dr. Rabinovitch is the Dwight and Vera Dunlevie Professor of Pediatric Cardiology, at Stanford University School of Medicine. Dr. Rabinovitch graduated from McGill University Medical School and completed her pediatrics training at the University of Colorado and sub-specialty training in cardiology at Boston Children's Hospital, Harvard Medical School where she was Assistant Professor. She then became Professor of Pediatrics, Laboratory Medicine and Pathobiology and Medicine at the University of Toronto, Director of the Cardiovascular Research Program at the Hospital for Sick Children and the Robert M. Freedom/Heart and Stroke Foundation Chair. Dr. Rabinovitch has received numerous awards for her research and mentoring. These include, in 2019, the Robert Beamish Award from the University of Manitoba, in 2017, the American Heart Association Distinguished Scientist Lecturer; in 2016, from the American Thoracic Society, the prestigious J. Burns Amberson Lectureship, and the Robert F. Grover Prize from the Assembly on Pulmonary Circulation; In 2012 and 2015, Mentorship Awards from the Association for Women in Science and the Stanford Department of Pediatrics. In 2010, she was awarded the Louis and Artur Lucian Award for Research in Circulatory Diseases from McGill University. In 2008, the Recognition Award for Scientific Accomplishment from ATS; In 2006, the American Heart Association's (AHA) Distinguished Scientist Award and in 2004, AHA's Basic Research Prize. Also in 2004, the Canadian Institute of Circulatory and Respiratory Health Lectureship and Prize and in 2003, the Gill Heart Institute Award for Outstanding Contributions to Cardiovascular Research. She has given numerous named lectureships including the AHA Paul Dudley White and Dickinson Richards Lectures as well as the American Physiological Society Julius Comroe Lecture. She has served as Visiting Professor in many countries worldwide and has over 219 peer-reviewed publications and 125 invited reviews and book chapters. Dr. Rabinovitch is currently the Director of the Basic Science and Engineering (BASE) Initiative of the Betty Irene Moore Children's Heart Center at Stanford University. In addition, she is the Associate Director in Basic Research at Stanford's Cardiovascular Institute and on the Executive Committee of the Pulmonary Vascular Research Institute. She has recently served as an External Advisor to the NHLBI Lung Regeneration Program, the Max Planck Institute for Heart and Lung Research and the German Lung Centers of Excellence and has also served on the Scientific Advisory Councils of NHLBI as well as numerous other Research Foundations. She is a member of the American Society for Clinical Investigation, and the Association of American Physicians, and has been Associate Editor of Circulation Research and Annual Reviews of Physiology. Her research focuses on uncovering fundamental genetic, metabolic, and inflammatory mechanisms causing pulmonary hypertension that can be translated to therapies that can improve the outcome of patients with this condition.
PRESENTATION -
The webinar will first show how endothelial (EC)-smooth muscle (SMC) interaction is necessary for vascular regeneration in response to injury and how BMPR2 in both EC and SMC activates EC Notch1 and its target PFKFB3 to influence mitochondrial dynamics and histone modifications at enhancer sites in Notch target genes. We will illustrate the importance of this axis in preventing pulmonary hypertension and in regenerating endothelium in response to vascular injury. We will then show how in pulmonary hypertension heightened expression of nuclear ALDH1A3 is critical in producing acetyl CoA necessary for acetylation of histones at NFY binding sites in enhancers of genes important in heightened metabolism and cell cycle in rapidly proliferating SMC. In EC however, increased expression of the same enzyme plays a critical role in cell survival. Thus targeting this enzyme in disease would need to be cell specific. In the third part of the webinar we will show, using ATAC Seq, that exposing pulmonary arterial EC to laminar shear stress causes major changes in the organization of chromatin and in histone acetylation of enhancers at KLF sites. KLF is important in opening chromatin by interacting with remodelers of the SWI-SNF complex. Th targets of KLF mediated gene expression are vasculo-protective and in addition to those previously described we have identified novel targets of KLF mediated transcription. Using different molecular (hiChIP) and bioinformatic (ABC) approaches we identified enhancers that skipped genes rather than regulate nearest gene.