Kathryn L. Howe, M.D., Ph.D. & Jason Fish, Ph.D.
Department of Surgery, University of Toronto
Toronto General Hospital Research Institute; University Health Network
Peter Munk Cardiac Centre, University Health Network
Department of Laboratory Medicine and Pathobiology, University of Toronto
Primary Research:

The Howe and Fish labs investigate the molecular mechanisms that underlie endothelial cell function in health and disease. Projects include vascular development and malformations, vascular inflammation, and endothelial communication. Studies from our lab and others are revealing an elaborate cell-cell communication network among cells in the cardiovascular system that is mediated in part by extracellular vesicles (EVs), microRNA and cellular signaling and transcriptional pathways. Our current work aims to determine the role of endothelial communication in cardiovascular disease pathology (e.g., atherosclerosis, aneurysm, arteriovenous malformations, diabetic heart failure, cardiotoxicity and stroke) using a multidisciplinary approach that includes cultured vascular cells, zebrafish and mouse models, and human samples. We seek to identify vascular disease mechanisms and endothelial biomarkers for early disease diagnosis and prognosis and are leveraging the information gleaned from EV-regulated gene networks to develop therapies to combat cardiovascular disease.
Lab Web Site: https://www.uhnresearch.ca/researcher/kathryn-l-howe
https://www.uhnresearch.ca/researcher/jason-fish
Members of the laboratory:
Ph.D. Candidates:
Sneha Raju, MD
Steven Botts, MSc
Dakota Gustafson
Negar Khosraviani, MSc
Crizza Ching
Ruilin Wu, MSc
MsC Candidates:
Nickie Mak
Lab associates:
Emilie Boudreau, MSc
Kamal Prajapati, BSc (candidate)
Garry Yu, PhD
Leandro Breda, PhD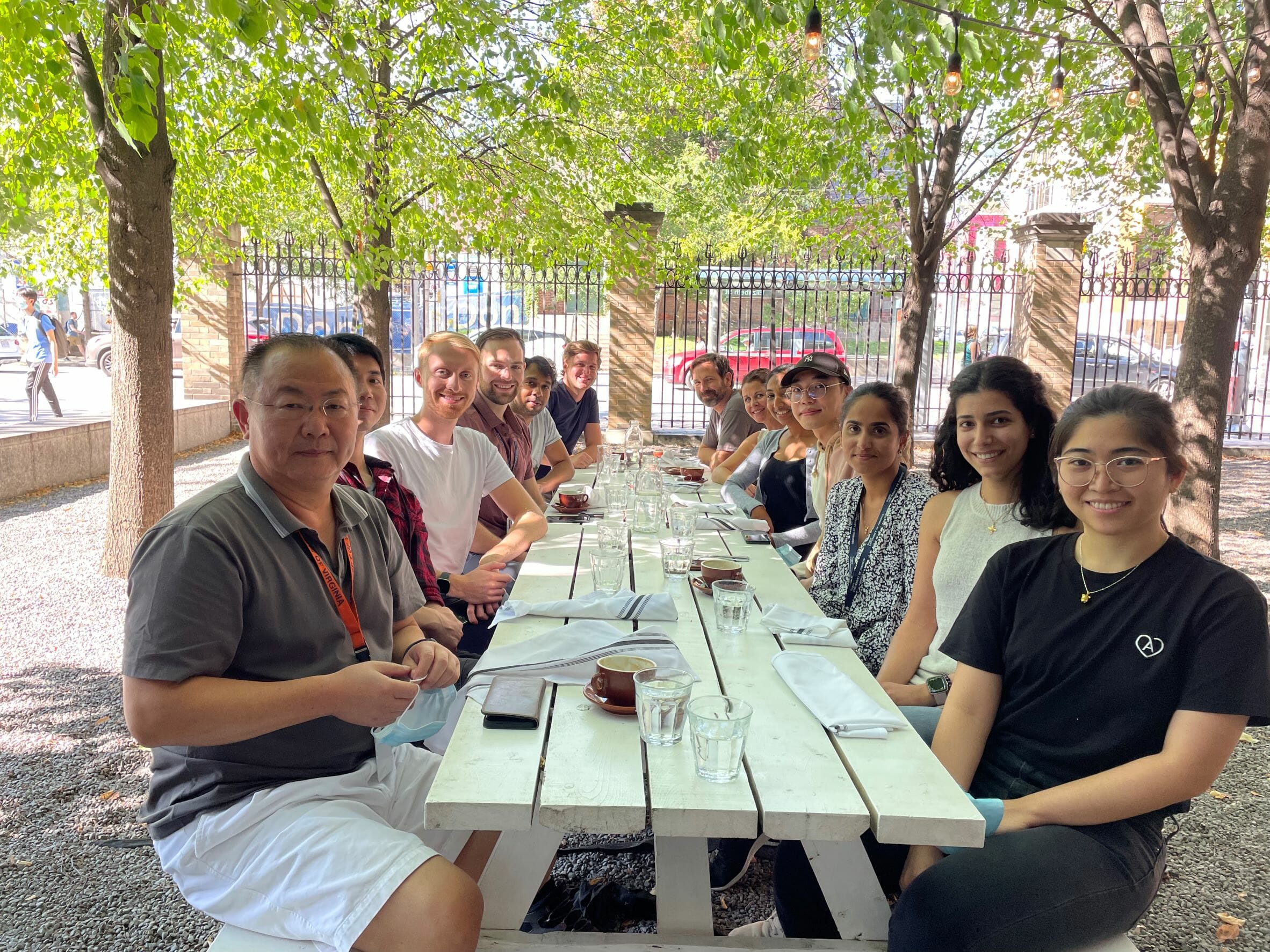 Recent Publications:

Veitch et al. Cardiovasc Diabetol 2022; doi: 10.1186/s12933-022-01458-z
Walchli et al. ATVB 2022; doi: 10.1161/ATVBAHA.122.317400
Lu et al. Lab Chip 2022; doi: 10.1039/d1lc00817j
Hanneman et al. JAMA Cardiol 2022; doi: 10.1001/jamacardio.2021.5505
Botts et al. Front Pharmacol 2021; doi: 10.3389/fphar.2021.787541
Khosraviani et al. ATVB 2022; doi: 10.1161/ATVBAHA.121.317102
Aghel et al. JCO Precis Oncol 2021; doi: 10.1200/PO.20.00370
Ching et al. Clin Sci (Lond) 2021; doi: 10.1042/CS20210059
Alizada et al. Nat Commun 2021; doi: 10.1038/s41467-020-20765-1
Fish et al. Circ Res 2020; doi: 10.1161/CIRCRESAHA.119.316500
Gustafson et al. ATVB 2020; doi: 10.1161/ATVBAHA.120.314558
Raju et al. Clin Sci (Lond) 2020; doi: 10.1042/CS20190651
Howe and Fish Nat Metabol 2019; doi: 10.1038/s42255-019-0100-5
Khyzha et al. Proc Natl Acad Sci USA 2019; doi: 10.1073/pnas.1904108116
Nikolaev et al. N Engl J Med 2018; doi: 10.1056/NEJMoa1709449
Cheng et al. Circ Res 2017; doi: 10.1161/CIRCRESAHA.116.310529