Professor
Cardiovascular Institute
Perelman School of Medicine
University of Pennsylvania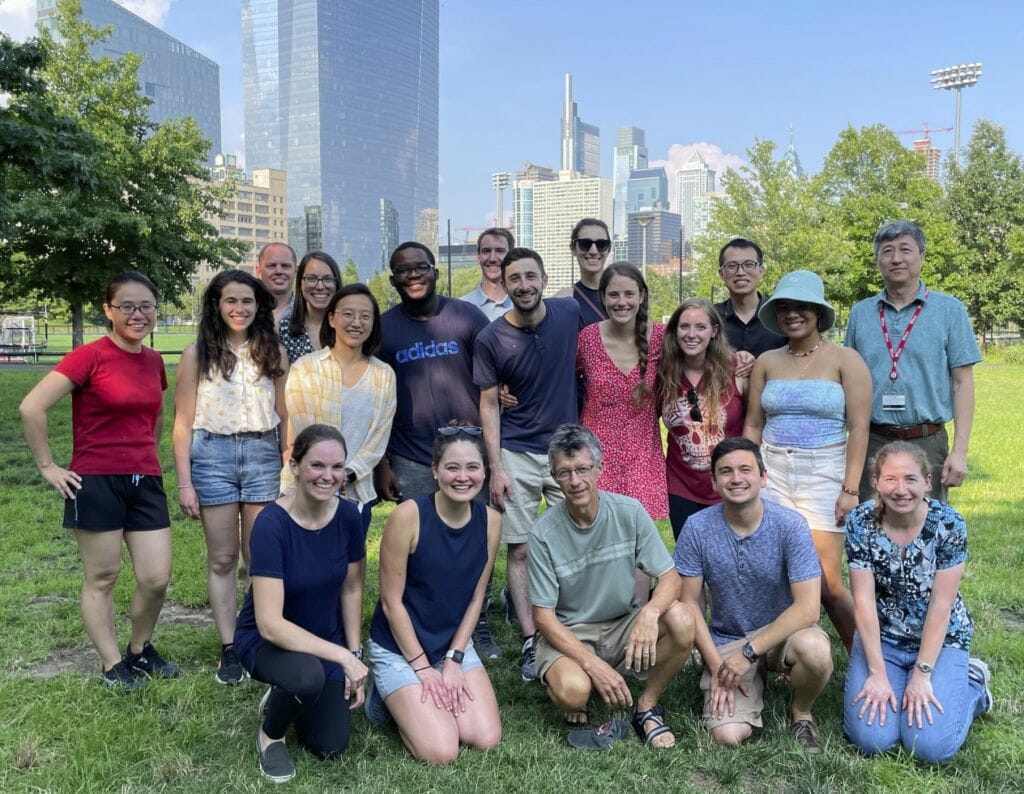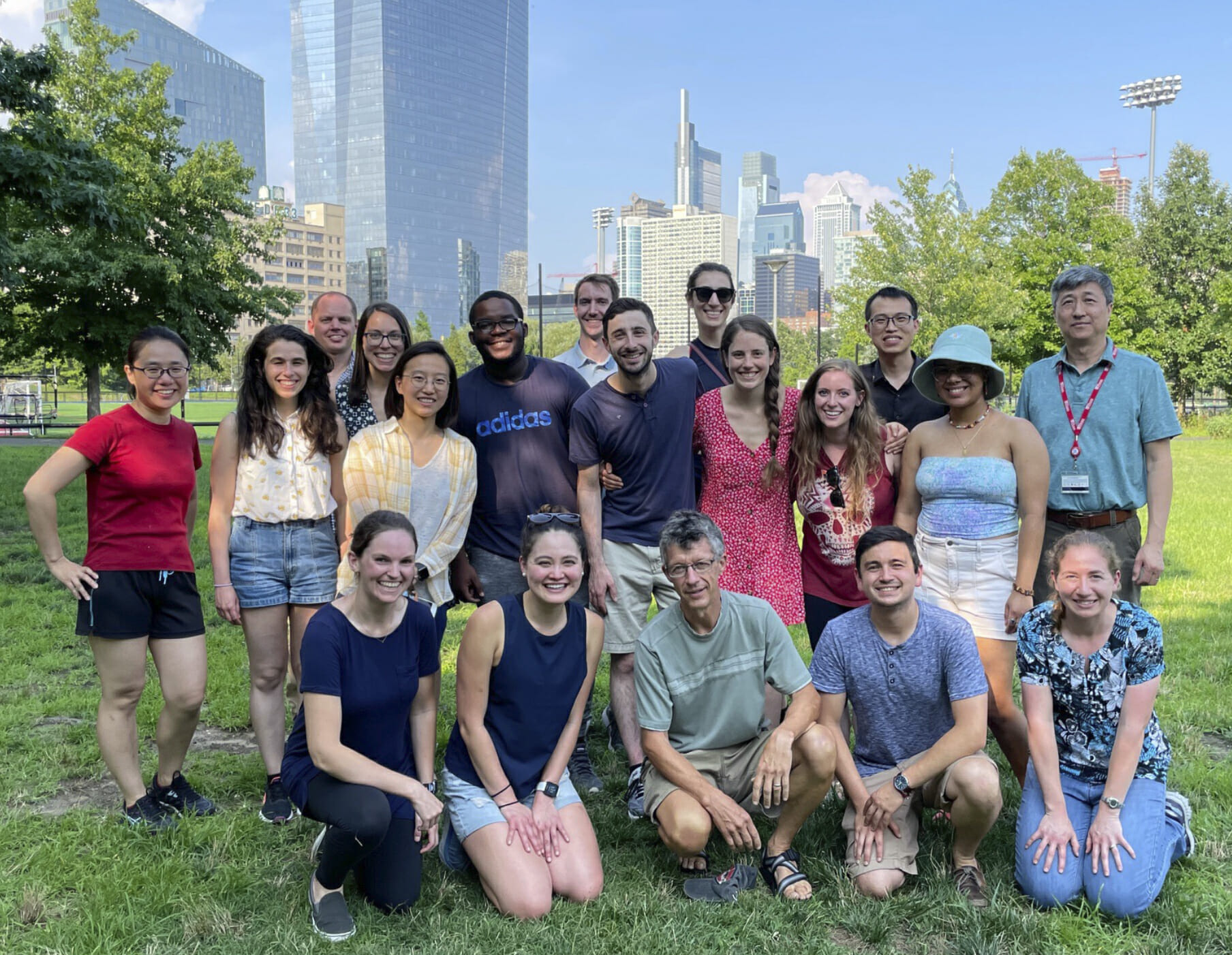 Primary Research:
All things metabolism! The lab focuses on cardiovascular metabolism. Such unfocused focus has led us to study a wide range of projects in the heart, liver, fat, and many other tissues, and has led us to use all techniques we can get our hands on, including human genetics, genetically engineered mouse models, cell culture, metabolomics, in vivo isotope metabolic tracing, and many more. In essence, the lab aims to ask fundamental questions within the (wide) space of cardiovascular metabolism, and leverages all available state-of-the-art approaches to do so.
Laboratory web site URL:
https://www.med.upenn.edu/aranylab/
Nora Yucel, Postdoc
Caitlyn Bowman, Postdoc
Wencao Zhao, Postdoc
Jae Woo Jung, Postdoc
Sho Tanosaki, Postdoc
Marc Bornstein, MD, PhD
Nate Coffey, MD, PhD
Jesse Axsom, RN, PhD
Daniel Baker, PhD
Quentin McCafee, PhD
Emily Flam, PhD
Ioana Soaita, PhD
Michael Noji, PhD
Megan Blair, PhD
Kristina Li, PhD
Chelsea Thorsheim, PhD
Yifan Yang, Bioinformatician
Nick Forreli, Sarnoff Fellow
Qin Wei, Surgeon
Gabe Durso, RA
Genevieve Uy, RA
Jiten Patel, RA
Vanweert F, Neinast M, Tapia EE, van de Weijer T, Hoeks J, Schrauwen- Hinderling VB, Blair MC, Bornstein MR, Hesselink MKC, Schrauwen P, Arany Z, Phielix E. A randomized placebo-controlled clinical trial for pharmacological activation of BCAA catabolism in patients with type 2 diabetes. Nat Commun. 2022 Jun 18;13(1):3508. doi: 10.1038/s41467-022-31249-9. PMID: 35717342; PMCID: PMC9206682.

Arany Z, Hilfiker-Kleiner D, Karumanchi SA. Animal Models of Cardiovascular Complications of Pregnancy. Circ Res. 2022 Jun 10;130(12):1763-1779. doi: 10.1161/CIRCRESAHA.122.320395. Epub 2022 Jun 9. PMID: 35679359; PMCID: PMC9199836.

Gosis BS, Wada S, Thorsheim C, Li K, Jung S, Rhoades JH, Yang Y, Brandimarto J, Li L, Uehara K, Jang C, Lanza M, Sanford NB, Bornstein MR, Jeong S, Titchenell PM, Biddinger SB, Arany Z. Inhibition of nonalcoholic fatty liver disease in mice by selective inhibition of mTORC1. Science. 2022 Apr 15;376(6590):eabf8271. doi: 10.1126/science.abf8271. Epub 2022 Apr 15. PMID: 35420934.

Li K, Wada S, Gosis BS, Thorsheim C, Loose P, Arany Z. Folliculin promotes substrate-selective mTORC1 activity by activating RagC to recruit TFE3. PLoS Biol. 2022 Mar 31;20(3):e3001594. doi: 10.1371/journal.pbio.3001594. PMID: 35358174; PMCID: PMC9004751.

Lee HW, Xu Y, Zhu X, Jang C, Choi W, Bae H, Wang W, He L, Jin SW, Arany Z, Simons M. Endothelium-derived lactate is required for pericyte function and blood-brain barrier maintenance. EMBO J. 2022 May 2;41(9):e109890. doi: 10.15252/embj.2021109890. Epub 2022 Mar 3. PMID: 35243676; PMCID: PMC9058541.

Kim B, Arany Z. Endothelial Lipid Metabolism. Cold Spring Harb Perspect Med. 2022 Jan 24:a041162. doi: 10.1101/cshperspect.a041162. Epub ahead of print. PMID: 35074792.

Ibrahim A, Neinast MD, Li K, Noji M, Kim B, Bornstein MR, Mohammed R, Wellen KE, Arany Z. Insulin-stimulated adipocytes secrete lactate to promote endothelial fatty acid uptake and transport. J Cell Sci. 2022 Mar 1;135(5):jcs258964. doi: 10.1242/jcs.258964. Epub 2021 Dec 16. PMID: 34779480; PMCID: PMC8729779.

McAfee Q, Chen CY, Yang Y, Caporizzo MA, Morley M, Babu A, Jeong S, Brandimarto J, Bedi KC Jr, Flam E, Cesare J, Cappola TP, Margulies K, Prosser B, Arany Z. Truncated titin proteins in dilated cardiomyopathy. Sci Transl Med. 2021 Nov 3;13(618):eabd7287. doi: 10.1126/scitranslmed.abd7287. Epub 2021 Nov 3. PMID: 34731015; PMCID: PMC9236909.

Basehore SE, Bohlman S, Weber C, Swaminathan S, Zhang Y, Jang C, Arany Z, Clyne AM. Laminar Flow on Endothelial Cells Suppresses eNOS O-GlcNAcylation to Promote eNOS Activity. Circ Res. 2021 Nov 12;129(11):1054-1066. doi: 10.1161/CIRCRESAHA.121.318982. Epub 2021 Oct 4. PMID: 34605247; PMCID: PMC8653916.

Choa R, Tohyama J, Wada S, Meng H, Hu J, Okumura M, May RM, Robertson TF, Pai RL, Nace A, Hopkins C, Jacobsen EA, Haldar M, FitzGerald GA, Behrens EM, Minn AJ, Seale P, Cotsarelis G, Kim B, Seykora JT, Li M, Arany Z, Kambayashi T. Thymic stromal lymphopoietin induces adipose loss through sebum hypersecretion. Science. 2021 Jul 30;373(6554):eabd2893. doi: 10.1126/science.abd2893. PMID: 34326208; PMCID: PMC8917823.

Goli R, Li J, Brandimarto J, Levine LD, Riis V, McAfee Q, DePalma S, Haghighi A, Seidman JG, Seidman CE, Jacoby D, Macones G, Judge DP, Rana S, Margulies KB, Cappola TP, Alharethi R, Damp J, Hsich E, Elkayam U, Sheppard R, Alexis JD, Boehmer J, Kamiya C, Gustafsson F, Damm P, Ersbøll AS, Goland S, Hilfiker-Kleiner D, McNamara DM; IMAC-2 and IPAC Investigators, Arany Z. Genetic and Phenotypic Landscape of Peripartum Cardiomyopathy. Circulation. 2021 May 11;143(19):1852-1862. doi: 10.1161/CIRCULATIONAHA.120.052395. Epub 2021 Apr 20. PMID: 33874732; PMCID: PMC8113098.

Kim B, Arany Z. Editorial commentary: Could shear stress mimetics delay complications in COVID-19? Trends Cardiovasc Med. 2022 Feb;32(2):71-72. doi: 10.1016/j.tcm.2021.01.004. Epub 2021 Jan 27. PMID: 33515686; PMCID: PMC7838584.

Yucel N, Axsom J, Yang Y, Li L, Rhoades JH, Arany Z. Cardiac endothelial cells maintain open chromatin and expression of cardiomyocyte myofibrillar genes. Elife. 2020 Dec 14;9:e55730. doi: 10.7554/eLife.55730. PMID: 33315013; PMCID: PMC7758065.

Murashige D, Jang C, Neinast M, Edwards JJ, Cowan A, Hyman MC, Rabinowitz JD, Frankel DS, Arany Z. Comprehensive quantification of fuel use by the failing and nonfailing human heart. Science. 2020 Oct 16;370(6514):364-368. doi: 10.1126/science.abc8861. PMID: 33060364; PMCID: PMC7871704.

Jang C, Wada S, Yang S, Gosis B, Zeng X, Zhang Z, Shen Y, Lee G, Arany Z, Rabinowitz JD. The small intestine shields the liver from fructose-induced steatosis. Nat Metab. 2020 Jul;2(7):586-593. doi: 10.1038/s42255-020-0222-9. Epub 2020 Jun 22. PMID: 32694791; PMCID: PMC8020332.

Ibrahim A, Yucel N, Kim B, Arany Z. Local Mitochondrial ATP Production Regulates Endothelial Fatty Acid Uptake and Transport. Cell Metab. 2020 Aug 4;32(2):309-319.e7. doi: 10.1016/j.cmet.2020.05.018. Epub 2020 Jun 9. PMID: 32521232; PMCID: PMC7415739.

Yucel N, Arany Z. Fat, Obesity, and the Endothelium. Curr Opin Physiol. 2019 Dec;12:44-50. doi: 10.1016/j.cophys.2019.09.003. Epub 2019 Sep 19. PMID: 31976384; PMCID: PMC6977949.

Hoshino A, Wang WJ, Wada S, McDermott-Roe C, Evans CS, Gosis B, Morley MP, Rathi KS, Li J, Li K, Yang S, McManus MJ, Bowman C, Potluri P, Levin M, Damrauer S, Wallace DC, Holzbaur ELF, Arany Z. The ADP/ATP translocase drives mitophagy independent of nucleotide exchange. Nature. 2019 Nov;575(7782):375-379. doi: 10.1038/s41586-019-1667-4. Epub 2019 Oct 16. PMID: 31618756; PMCID: PMC6858570.