Department of Biomedical Engineering
University at Buffalo – The State University of New York (SUNY – Buffalo)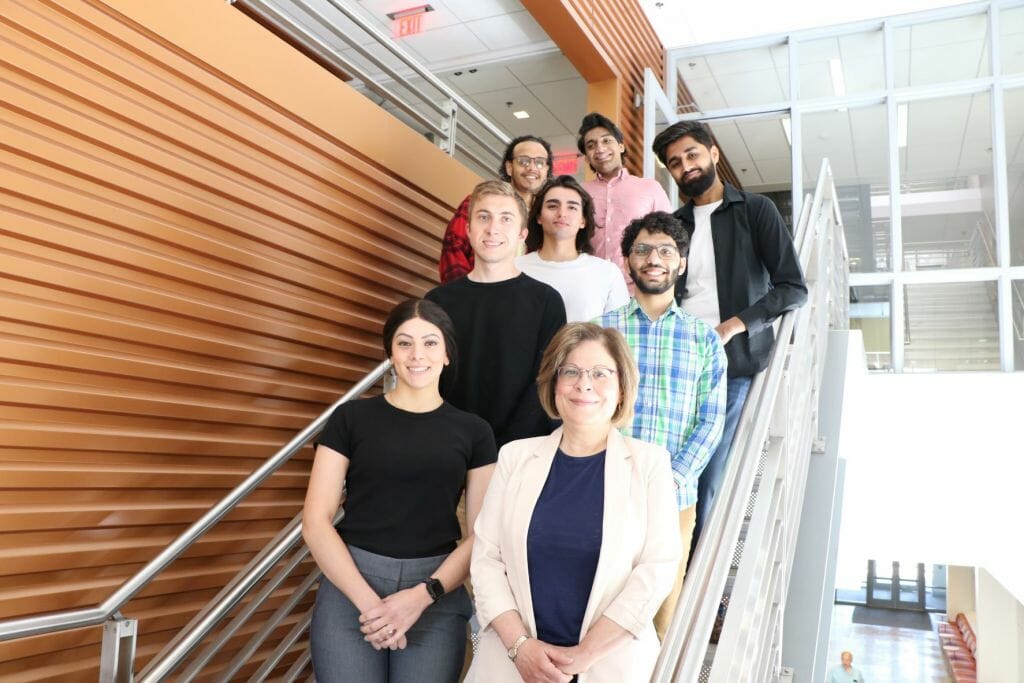 Primary Research:

Areas of expertise are in vascular endothelial cell mechanotransduction and (dys)function, mitochondrial and free radical biology, and molecular mechanisms of cardiovascular diseases/conditions, such as atherosclerosis, hypertension, and ischemia/reperfusion injury. The goal of the Alevriadou Vascular Mechanobiology Laboratory (AVML) is to delineate the role of mechanical forces (shear stress, stretch) and/or oxidative stress in intracellular signaling (calcium, reactive oxygen species, nitric oxide), gene expression and protein synthesis of ECs subjected to in vitro and, via collaborations, in vivo conditions that simulate pathophysiological states and, ultimately, to identify better drugs and treatments for cardiovascular diseases.
Current projects focus on mechanoregulation of the endothelial mitochondrial calcium uniporter channel; epitranscriptomic regulation of mechanosignaling; hemodynamic regulation of endothelial aging/senescence; role of mechanical stretch on sphingolipid metabolism and endothelial dysfunction; and endothelial extracellular vesicles as a potential treatment for vascular and mitochondrial diseases.
Laboratory web site URL:

https://medicine.buffalo.edu/content/medicine/faculty/profile.html?ubit=alevri (PI website; maintained by the University)
https://ubwp.buffalo.edu/bme-avml/ (lab group website; maintained by the group)
Collaborative Relationships:
• Muniswamy Madesh, PhD, Medicine, University of Texas Health San Antonio
• Brian R. Weil, PhD, Physiology and Biophysics, University at Buffalo
• Jennifer K. Lang, MD, Medicine, University at Buffalo
• John M. Canty, Jr., MD, Medicine, University at Buffalo
• Taosheng Huang, MD/PhD, Pediatrics, University at Buffalo
• Jesse Slone, PhD, Pediatrics, University at Buffalo
• G. Ekin Atilla-Gokcumen, PhD, Chemistry, University at Buffalo
• Stelios Andreadis, PhD, Chemical/Biological Engineering, University at Buffalo
• Thomas Begley, PhD, Biological Sciences, University at Albany
• J. Andres Melendez, PhD, Nanoscale Science/Engineering, SUNY Polytechnic
• Juan M. Melero-Martin, PhD, Boston Children's Hospital
• Anthony J. Donato, PhD, Internal Medicine, University of Utah
• Nikolaos Tsoukias, PhD, Biomedical Engineering, Florida International University
• Anastasios Matzavinos, PhD, Mathematics, Pontificia Universidad Católica de Chile
Laboratory Motto:
"At least, we have a plan!"